Image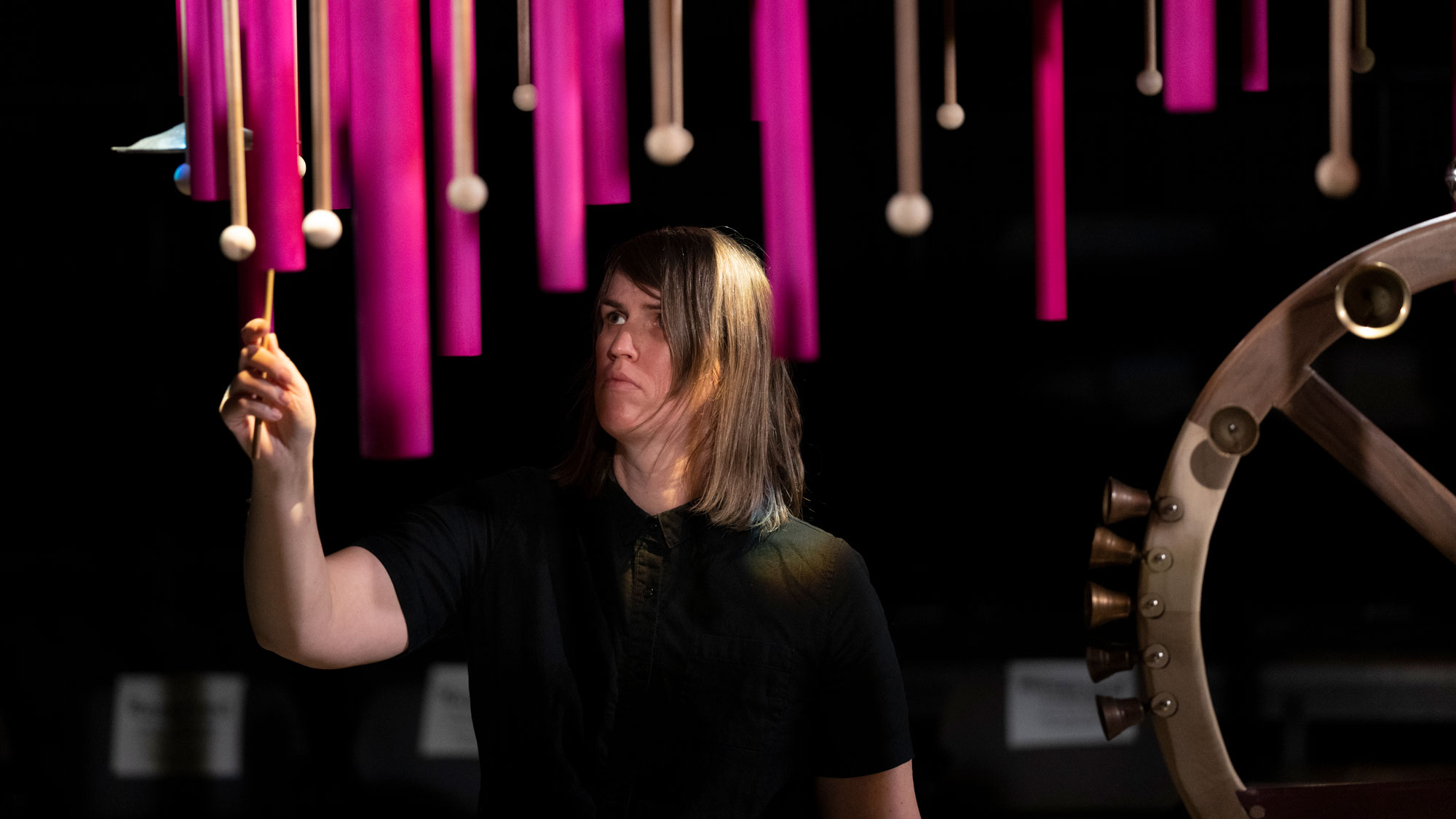 A Kind of Ache
Sarah Hennies, Terry Berlier, & The Living Earth Show
Friday, January 27, 2023 at 7PM
Theater
"What would it feel like to be the majority?"
A Kind of Ache is a multimedia installation and concert from composer Sarah Hennies, sculptor and conceptual artist Terry Berlier, and electroacoustic duo The Living Earth Show that reimagines a world designed from and for a queer identity.
The drums-and-guitar duo will play on Berlier's sculptures alongside Hennies, using objects, music, and their imaginations to wonder "What would it feel like to be the majority?"
The Living Earth Show–guitarist Travis Andrews and percussionist Andy Meyerson–is a megaphone and canvas for the world's most progressive artists, seeking to push the boundaries of technical and artistic possibility while amplifying voices, perspectives, and bodies that the classical music tradition has often excluded. This performance marks the beginning of a multi-season residency for The Living Earth Show at EMPAC, offering engaging and exciting large-scale work from artists with whom they work closely.
Dates + Tickets
A Kind of Ache
Sarah Hennies, Terry Berlier, & The Living Earth Show Music
$20 / $15 / RPI Students: in advance $6, same day FREE
COVID-19 Policy⁣
⁣
Campus community: RPI protocols apply. ID check required.⁣
Off-campus audience: Proof of Vaccination or masking with N-95 mask required. ⁣
⁣
When events require everyone to wear a mask in the venue, masks will be available on entry.⁣
Season