Image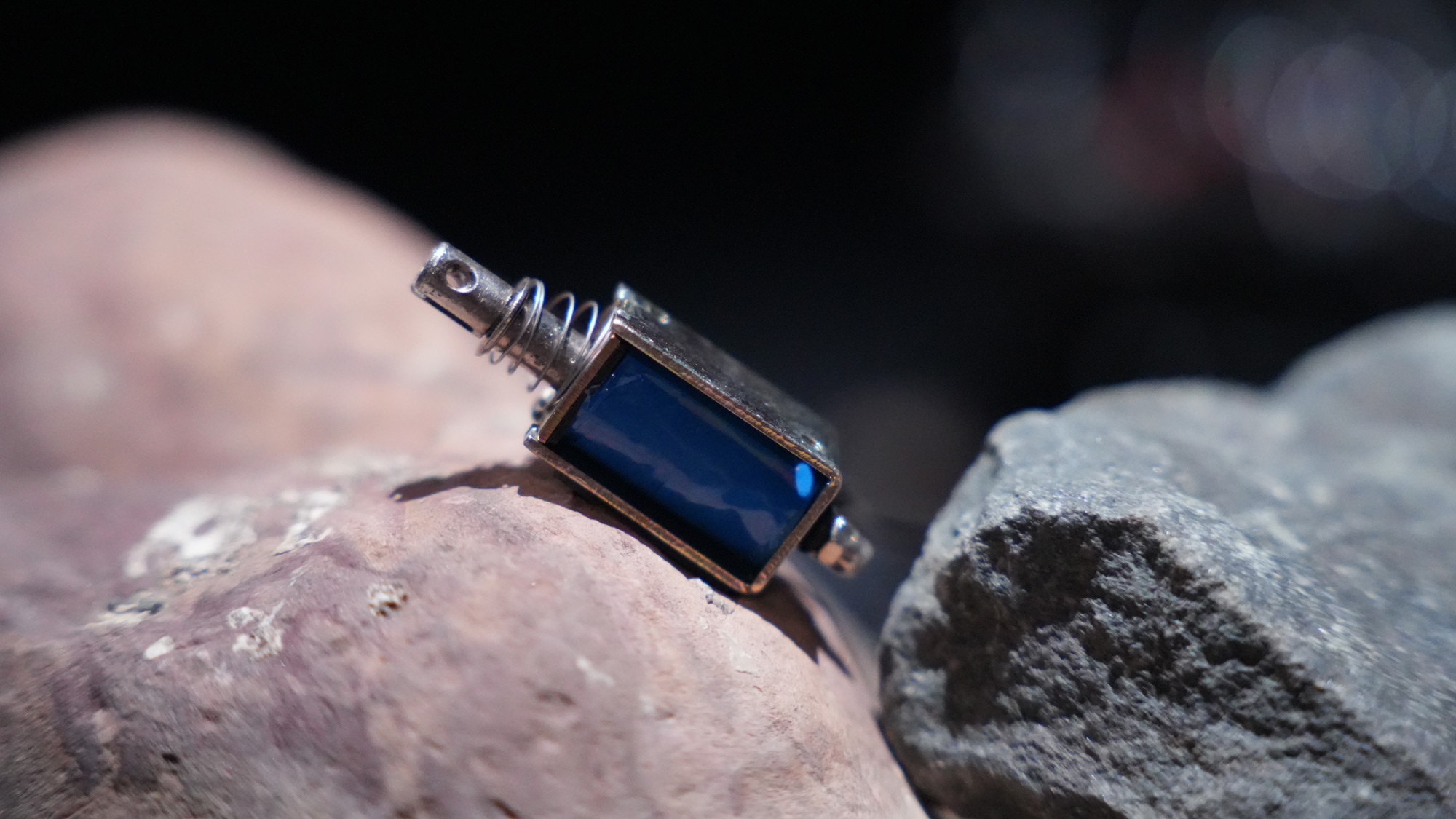 Shifting Center: Studio 1—Goodman
Tania Candiani, Clarissa Tossin and Michelle Agnes Magalhães, and Clarissa Tossin
The artworks tune in to resonant frequencies from across time and geography. Activated in sequence, the spatial audio installation and the multi-channel video work transpose the acoustical properties of specific architectural and geological sites through a sensory journey of music and performance. Both recorded on-location, the spaces we now perceive in the room with us were acoustically excited by voice, wind instruments, or digital tools. The artists relocate the physical properties of the sites, and thus their potential for sounding, through the process of audio reproduction. These works are joined by sculptures that provide a material connection to their corresponding video or audio work. Each resonates visually through acoustic forms that collapse the space between the instrument and the site in which it can be heard.
Tania Candiani
Concert One. For the Animals, (2020)
Two-channel HD video with sound, 8 min. 2 sec.
Clarissa Tossin and Michelle Agnes Magalhães
Each Absent Breath, (2023)
Wave field synthesis, sound installation, 13 min. 47 sec
Tania Candiani
Percutor, (2020)
Musical instrument, custom sound mixer, solenoid array, dependent amplifier circuit effects, Modular Piezo microphones, Yamaha 6-channel mixer