Image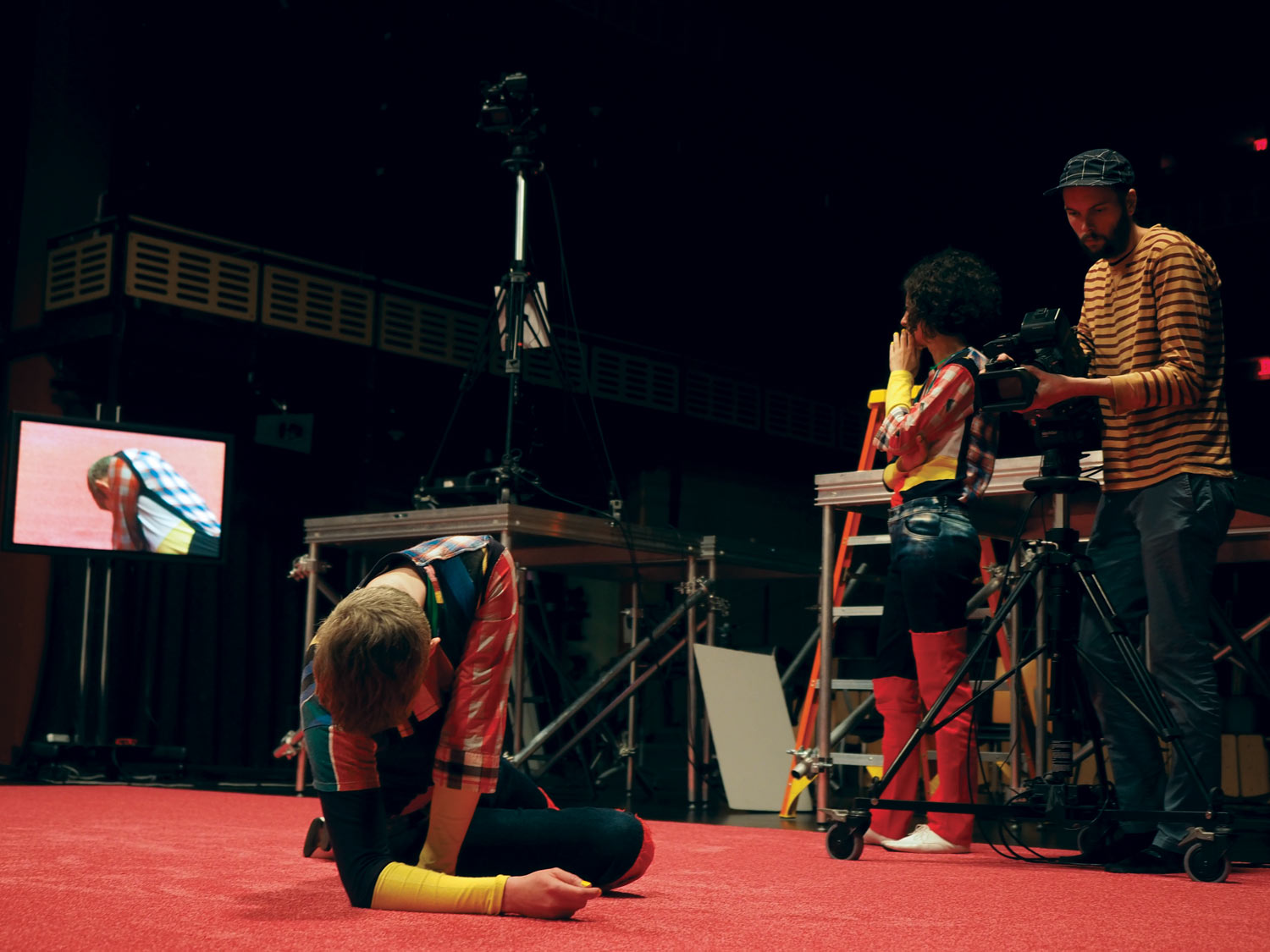 SlowMeDown
Maria Hassabi
2018
Studio 2 and Theater
Artist/choreographer Maria Hassabi was in residence with dancers to shoot and begin editing footage for a moving-image installation derived from various iterations of her work STAGING (2017). This new project was Hassabi's first moving-image installation and was co-commissioned by EMPAC.
The residency included a four-camera shoot on STAGING's iconic pink carpet arranged in the EMPAC theater, as well as Steadicam and robotic camera shoots in four locations throughout the EMPAC building. Hassabi's installation furthered her exploration of color and the signature slowness of her prior performances. The piece had its premiere at the EMPAC 10YEARS celebration.
Production Credits
Additional co-production support towards the creation of SlowMeDown (2018), was provided by Point Center for Contemporary Art, Nicosia CY.
Funding
EMPAC 2018–19 presentations, residencies, and commissions are supported by Rensselaer Polytechnic Institute, the National Endowment for the Arts, and the Jaffe Fund for Experimental Media and Performing Arts.