Image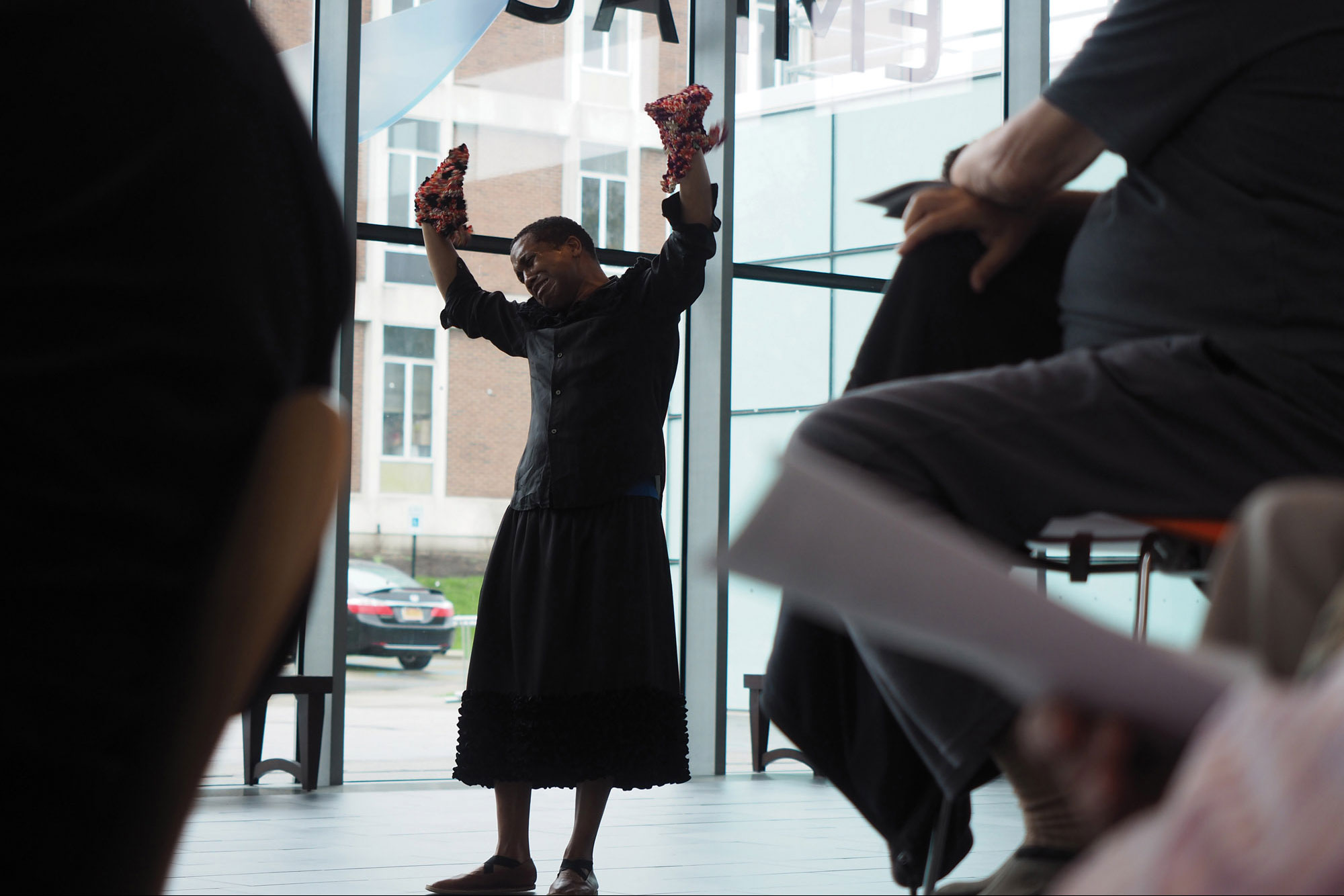 The Return of La Argentina
Trajal Harrell
Tuesday, April 25, 2017 at 5PM
Mezzanine
In The Return of La Argentina, Trajal Harrell mixes postmodern/voguing styles with the Japanese dance/theater form "butoh," co-founded by Kazuo Ohno and Tatsumi Hijikata. Harrell identifies the key sensibilities of voguing in Ohno and Hijikata's signature work, Admiring La Argentina (1977). Where Harlem voguing is inspired by the movements of models, Admiring La Argentina was inspired by La Argentina, the stage name of the famous Spanish dancer Antonia Merce. In his interpretation, Harrell identifies Ohno as voguing La Argentina and director Hijikata as voguing Antonia Merce. Producing his own take on the classic, Harrell adds another layer of complexity: Harrell vogues Ohno and Hijikata voguing La Argentina and Merce. This web of danced relationships brings Harrell's audience on a journey of remembering, forgetting, memorializing, and ritualizing Admiring La Argentina.
Originally designed to inhabit museum spaces, Harrell brought The Return of La Argentina to EMPAC in a mezzanine performance. 
Trajal Harrell is a choreographer who shows his work in a range of settings including performance venues such as The Kitchen, New York Live Arts, and Festival d'Avignon, and museums including MoMA, ICA Boston, and Centre Pompidou—Paris and Metz. Harrell is the recipient of the Guggenheim Fellowship, The Doris Duke Impact Award, and a Bessie Award. He developed The Return of La Argentina in a two-year Annenberg Residency at MoMA.
Choreographer Trajal Harrell was in residence to develop the stage environment for Calm House Terrace, an evening-length contemporary dance solo. The work ritualistically resurrects Japanese butoh artist Tatsumi Hijikata's Quiet House (1973).
Dates + Tickets
Dance/Theater
Performance
The Return of La Argentina
Trajal Harrell
Season