Image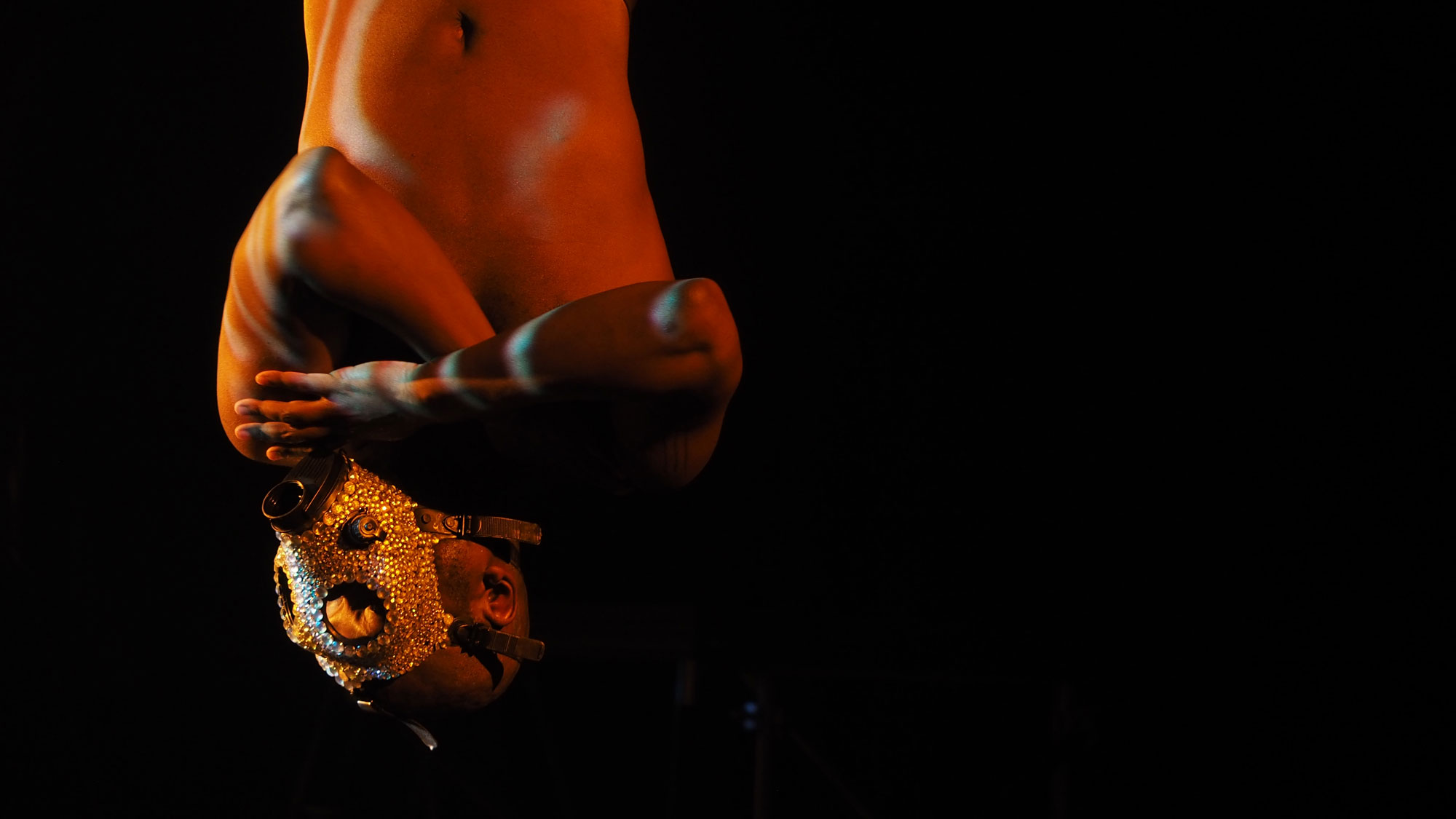 Photo: Sara Griffith/EMPAC. 
Chameleon (The Living Installments)
Jaamil Olawale Kosoko
EARTH DAY — April 22, 2020 at 11AM
Dear Viewers,
I hope this finds you in good health and spirits during these tumultuous times. I'm grateful to have the opportunity to share this reimagined proposal for my new project Chameleon (The Living Installments). I consider this an invitation into a new virtual space, a studio where I will continue to work and dream and play and hold future gatherings. This is simply the beginning. You are welcome to stop by anytime.
There are multiple access points to the project to accommodate your level of interaction. 
I look forward to spending time with you in The Living Installments. 
—Jaamil Olawale Kosoko
A co-production by The Curtis R. Priem Experimental Media and Performing Arts Center (EMPAC) and New York Live Arts.
Jaamil Olawale Kosoko and a team of collaborators including Everett-Asis Saunders, Nile Harris, and mayfield brooks present a series of remote events on Earth Day, April 22, 2020.
Chameleon is a multimedia live artwork that explores the ever-evolving ways in which digitality intersects the fugitive realities and shapeshifting demands that Black queer people employ to survive and heal within the contemporary moment. Kosoko and collaborators seek to locate space for healing both online and off. They will host a series of events that aim to hold grief while also centering themes of liveness, beauty, humor, care, and joy.
This one day of public engagement will be a series of live streamed remote events on YouTube Live. Audience members interested in an interactive experience can join Kosoko and collaborators in Discord  , which will offer a shared online space for performers and audience to collectively be together.
Dates + Tickets
Dance/Theater
Talk
Commission
Chameleon (The Living Installments)
Jaamil Olawale Kosoko
Season