Image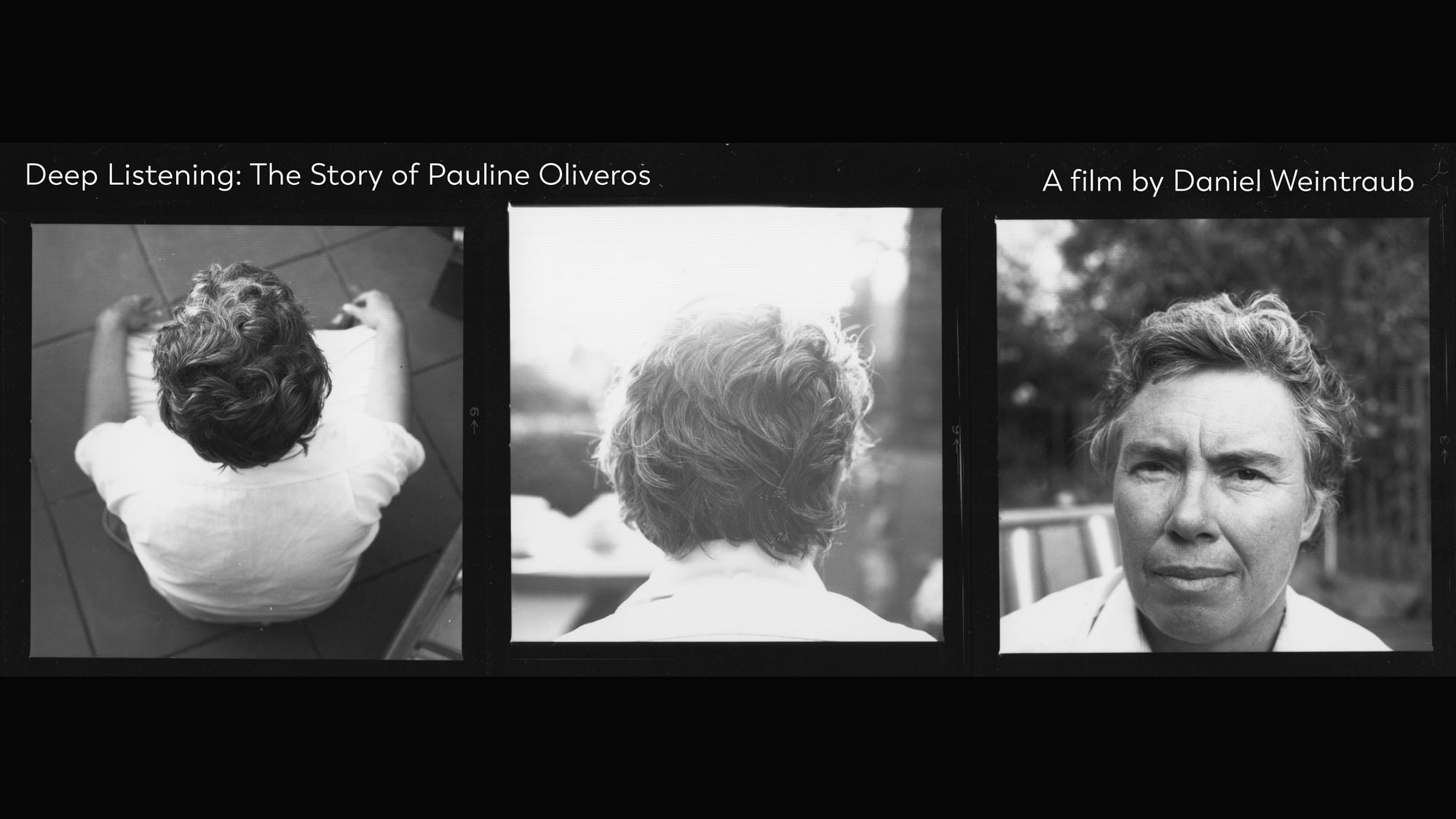 Deep Listening: The Story of Pauline Oliveros
Daniel Weintraub
Sunday, October 9, 2022 at 3PM
Theater
Join us for a special preview of director Daniel Weintraub's new feature-length film, Deep Listening: The Story of Pauline Oliveros, a documentary that traces the life and work of visionary composer, musician, teacher, technological innovator, and Rensselaer distinguished research professor of music Pauline Oliveros (1932 - 2016).
An electronic music pioneer, Oliveros' approach to composition sought to produce a place, sound, and experience outside the normative conventions of Western music. Dispensing with the primacy of the concert hall, the virtuosic musician, and the hierarchically disciplined relationship of audience and performer, Oliveros instead approached music through Deep Listening, her meditative practice of sound and body experiments structured by concentrated attention to the acoustic environment. 
Produced in collaboration with executive producer IONE, Oliveros' partner in life and work, and the Ministry of Maåt, Inc., the film combines rare archival footage, including recordings from her performances at EMPAC, with intimate interviews that illuminate Oliveros' radical experiments with sound, technology, and philosophy that define her life of listening. 
A Q&A with Daniel Weintraub and IONE will follow the screening. 
Dates + Tickets
Deep Listening: The Story of Pauline Oliveros
Daniel Weintraub
Season
Production Credits
This event is a collaboration between EMPAC and the iEAR Presents series, with support from RPI's ARTS department and School of Humanities, Arts and Social Science.
Funding
Funding has been provided by the New York State Council on the Arts.