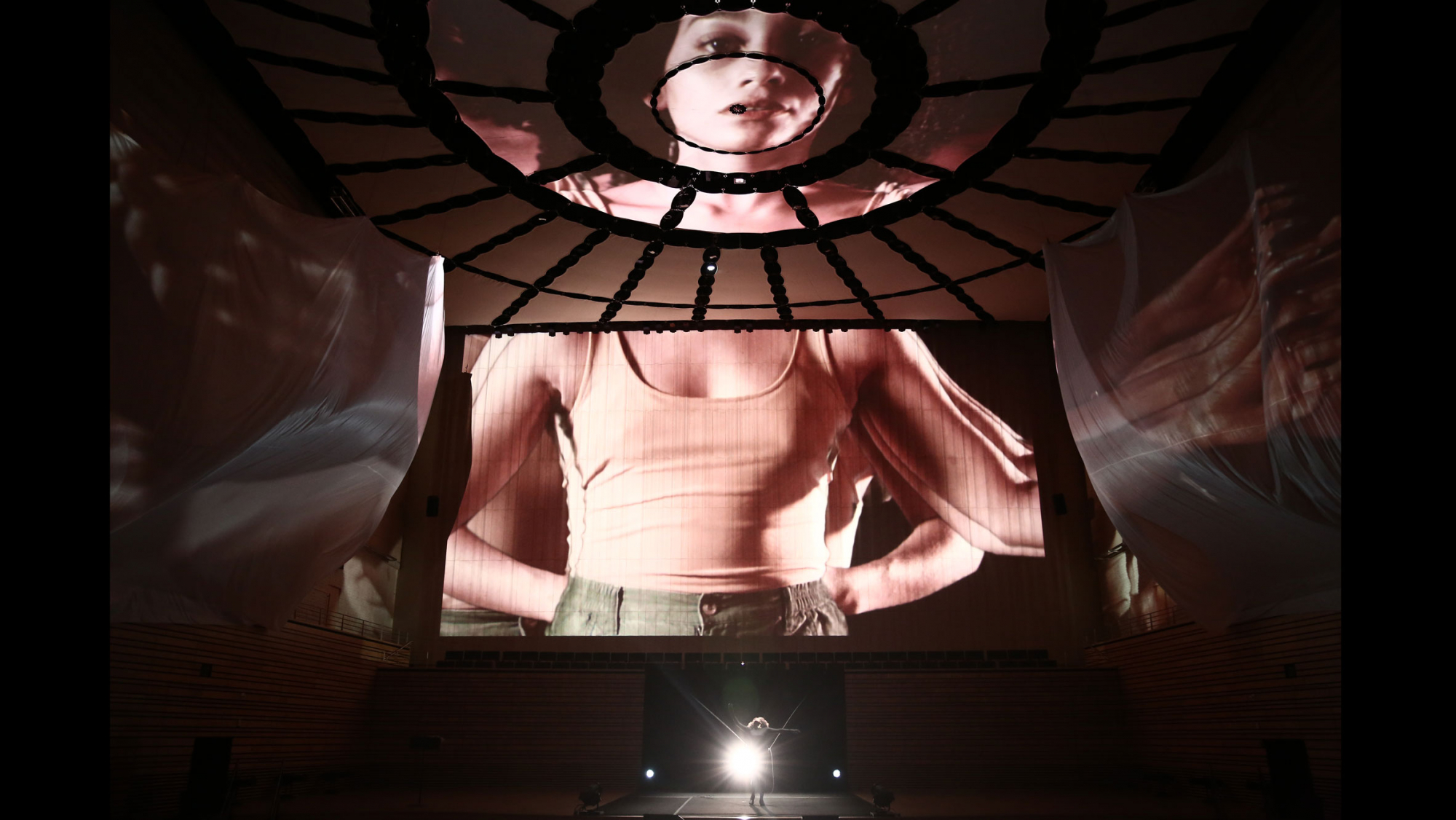 Sagittarius A.
Yara Travieso
Friday, October 12, 2018 at 9PM
Concert Hall
The world premiere of Yara Travieso's immersive theatrical experience designed for the EMPAC Concert Hall. Commissioned for 10YEARS, the new work uses monumental staging, experiential cinema, and sound to ignite the ceiling, side galleries, balcony, and stage of the Concert Hall with a sprawling live performance meant to stretch the parameters of the hall and expectations of its audience. The performance invites the audience to experience the scale of the hall and the women that will encompass it—the expansiveness of the performance giving way to the infiniteness of Travieso's female protagonists. Travieso will expand on the venue's unique capabilities for music and opera, creating a rich theatrical world for the audience to explore and share in making it "breathe." 
Yara Travieso is an American director, choreographer, and maker of worlds. She creates films, stage works, immersive installations, and live experiences centered around female protagonists.  Travieso will develop the work over summer 2018 along with composer and sound designer Sam Crawford and set designer Seth Reiser.
Dates + Tickets
Sagittarius A.
Yara Travieso