Image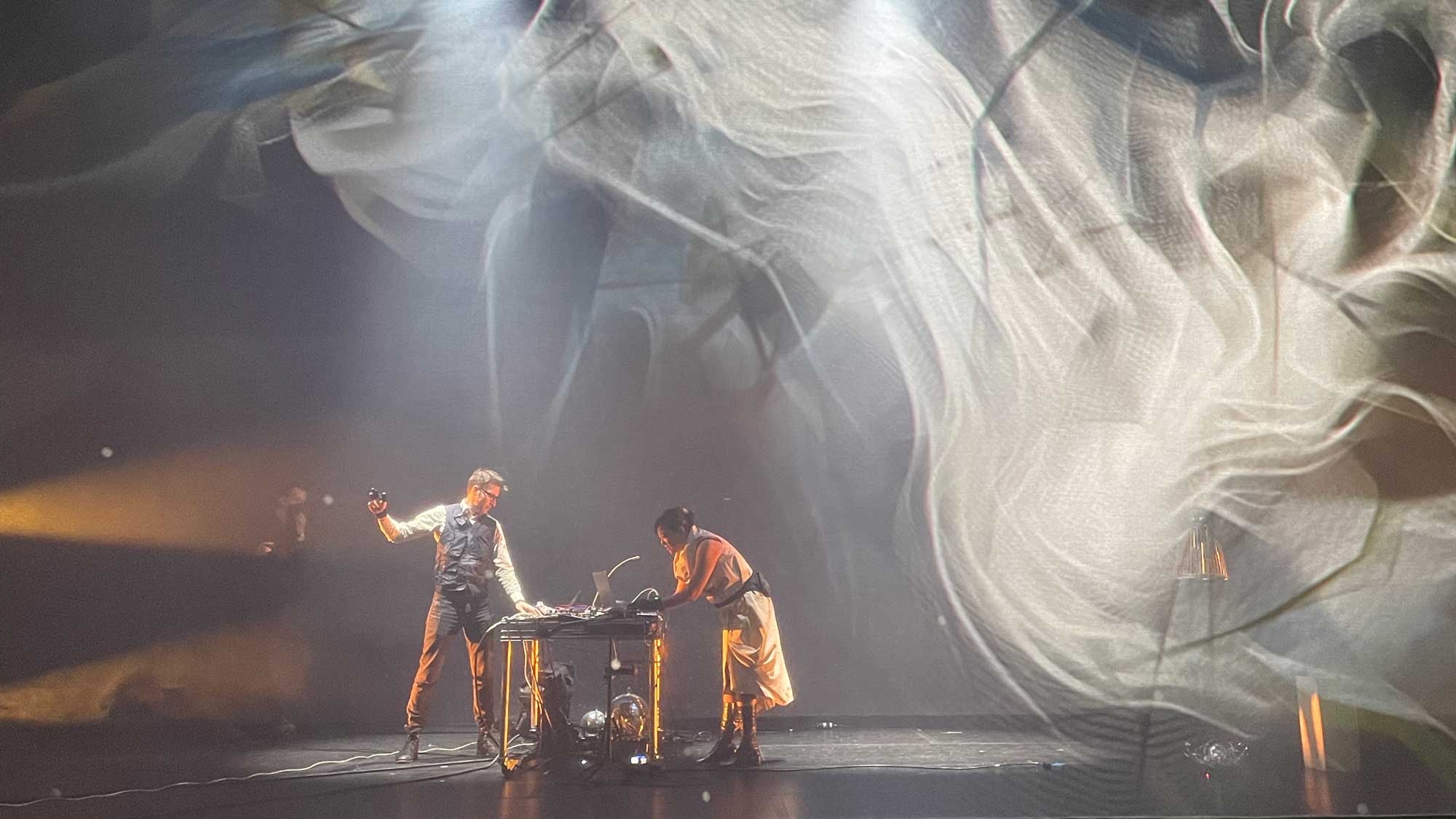 SPKR SPRKL: Kinetic Phonography
Bora Yoon
2020–23
EMPAC — Troy, NY USA
Sound artist and composer/performer Bora Yoon has been commissioned by EMPAC to develop a new performative piece in which she uses EMPAC's Wave Field Synthesis Array as a new instrument for spatializing sound in space. In this first residency, she will explore activating the array through gesture and movement in collaboration with visuals and interaction designer Joshue Ott of Interval Studios (Brooklyn), creator of custom software superDraw and iPhone apps Thicket and Variant—to establish digital set design environments, and dimensional navigation systems for the larger developing staged work. In Spring 2023, they will premiere the work at EMPAC that integrates a composed sonic landscape with lighting and visuals—based on new forthcoming record and musical album by Yoon.
Yoon premiered SPKR SPRKL, an excerpt of this new work, at TIME:SPANS contemporary music festival in NYC, August 2021 where EMPAC presented new works for the Wave Field Synthesis Array in a series of concerts.
Production Credits
Visuals and interaction design by Joshue Ott, Interval Studios, Brooklyn. 
Production Assistance by Allison Spann.