Image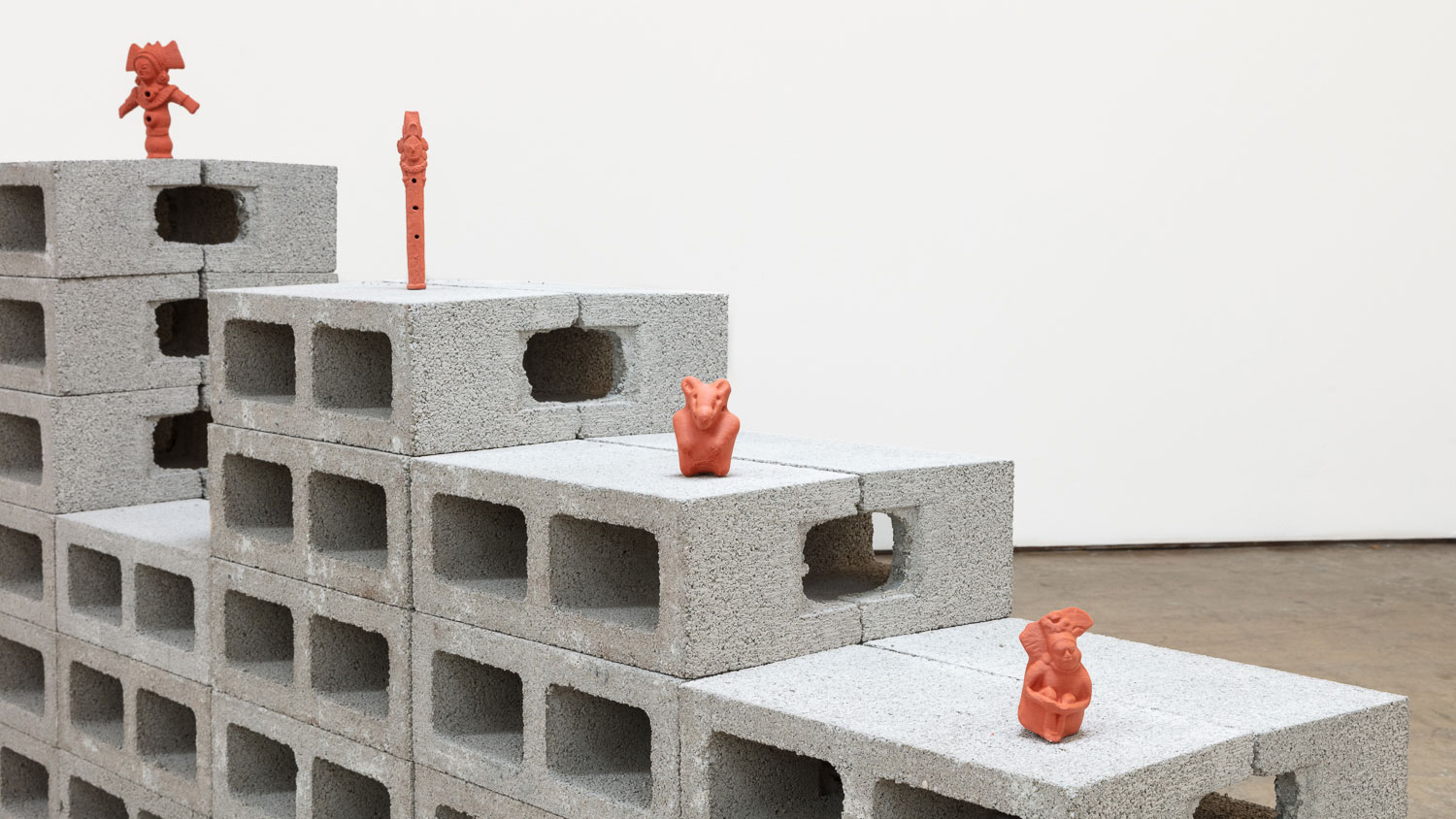 Clarissa Tossin
Work in Progress
Thursday, November 7, 2019 at 7PM
Concert Hall
This work-in-progress presentation will introduce artist Clarissa Tossin's research into pre-Columbian wind instruments. Tossin is in residence with Mexican flautist Alethia Lozano Birrueta and Brazilian composer Michelle Agnes Magalhães to develop the score for a new EMPAC-commissioned moving image artwork. Working with 3D-printed versions of these traditional instruments, which are held in US and Guatemalan museum collections, Tossin will discuss and demonstrate the prototypes she has produced in collaboration with anthropologist/archaeologist Jared Katz, the Mayer Post-Doctoral Curatorial Fellow for Pre-Columbian Art at the Denver Museum.
Tossin's Chu Mayaa (2018) was screened at EMPAC as part of the Spring 2019 season. In the artist's first moving image work to explore the appropriation of Mayan motifs in the architecture of Frank Lloyd Wright, she collaborated with choreographer and dancer Crystal Sepúlveda, who moves in and out of the shadows cast by the pastiche of indigenous motifs at the architect's famous Hollyhock House.
This new work not only explores the sonic potential of traditional Mayan forms to resituate Mayan Revival buildings in the context of Pre-Columbian Mesoamerican architectural lineage, but also reveals the ways in which this lineage is continuous in the cultural hybridity of contemporary Mayan communities in Los Angeles.
Work-in-Progress events offer a window into the research, development, and production of new works by artists in residence at EMPAC. These free events open up a dialogue between our audiences, artists, and EMPAC staff.
Dates + Tickets
Film/Video
Music/Sound
Time-Based Visual Art
Clarissa Tossin
Work in Progress
Season
Funding
EMPAC Fall 2019 presentations, residencies, and commissions are made possible by Rensselaer Polytechnic Institute, with additional support from the National Endowment for the Arts; New York State Council on the Arts with the support of Governor Andrew M. Cuomo and the New York State Legislature; and the Australian Government through the Australia Council for the Arts. Additional project support by the New England Foundation for the Arts' National Dance Project, with lead funding from the Doris Duke Charitable Foundation and The Andrew W. Mellon Foundation; the NYSCA/NYFA Artist Fellowship Program; and Creative Scotland.