Image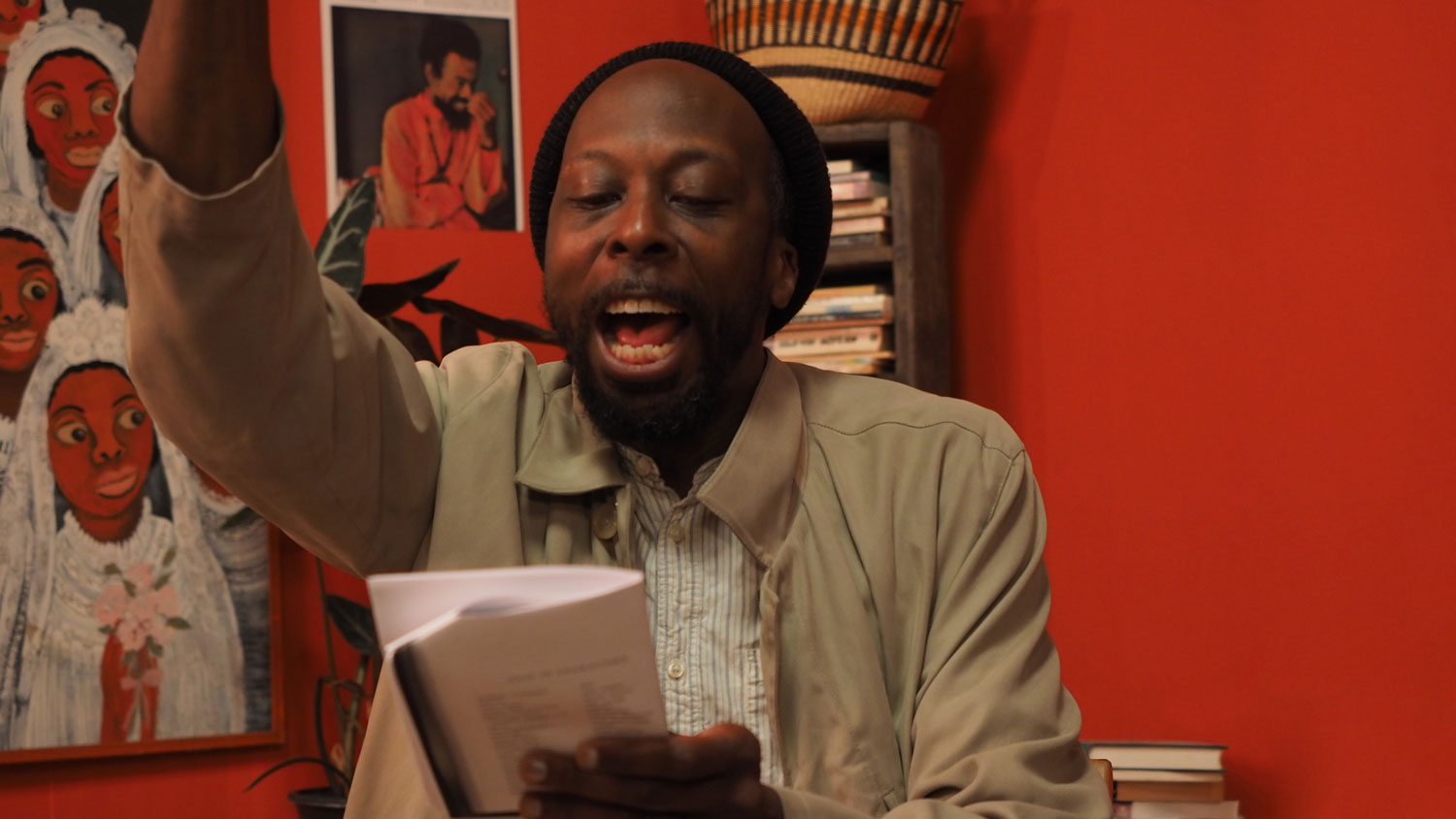 The Inheritance
Ephraim Asili
Thursday, April 9, 2020 at 7PM
Theater
Ephraim Asili's The Inheritance weaves histories of the West Philadelphia–based MOVE Organization, the Black Arts Movement, and dramatizations of the life of the filmmaker when he was a member of a Black Marxist Collective.
Centering on what Asili describes as a "speculative reenactment" of his time in a West Philadelphia collective, the actors scripted lives on set are entwined with cameos by MOVE's Debbie Africa, Mike Africa Sr., and Mike Africa Jr., and poet-activists Sonia Sanchez and Ursula Rucker.
There will be a post screening exchange and reception with the artist to give time and space for open discussion and feedback on this first presentation of the film in a public context.
Dates + Tickets
The Inheritance
Ephraim Asili
Season
Production Credits
This screening is a preview of The Inheritance, commissioned by EMPAC. It was filmed in Studio 1—Goodman and on location in Philadelphia.
Funding
EMPAC Spring 2020 presentations, residencies, and commissions are made possible by Rensselaer Polytechnic Institute, with additional support from the National Endowment for the Arts; New York State Council on the Arts with the support of Governor Andrew M. Cuomo and the New York State Legislature; the Australian Government through the Australia Council for the Arts; and Vlaamse Gemeenschap, department of Culture, Youth, and Media.