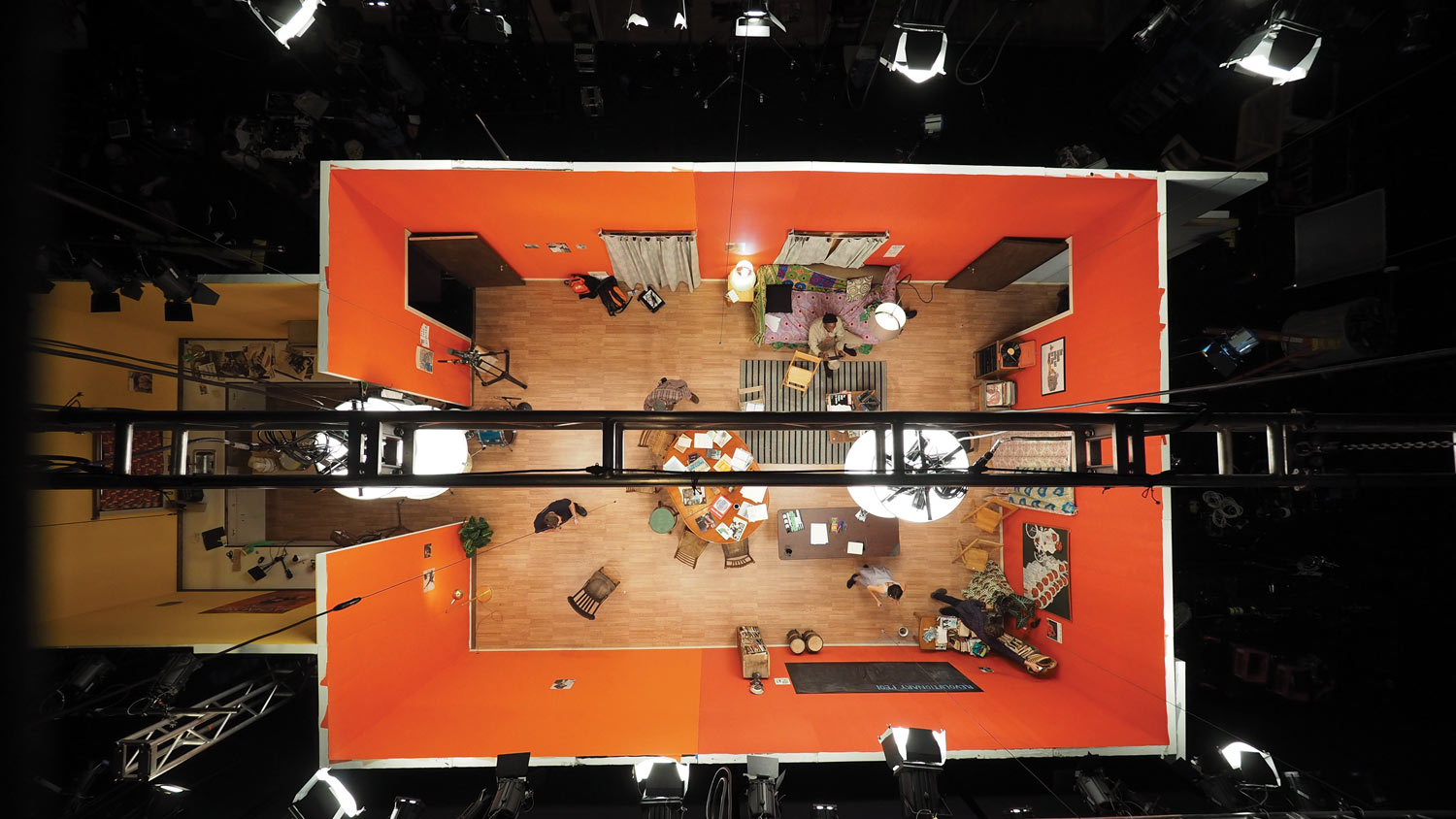 The Inheritance
Ephraim Asili
Summer 2019
Hudson Valley filmmaker Ephraim Asili will return to EMPAC this summer to continue production on his EMPAC-commissioned feature film The Inheritance. The Super 16mm project weaves together the fictional story of young African American "Walt" with histories of the West Philadelphia collective MOVE, Bethune Cookman College, the Black Arts Movement, and dramatizations of the life of the artist when he was a member of a Black Marxist Collective. Asili and his ensemble cast will be in residence in Goodman Studio 1 during the summer to shoot many of the film's scenes in a custom built film set. Alongside his cast, the film features cameos by Ursula Rucker, Debbie Africa, Mike Africa Sr., and Mike Africa Jr.
Spring 2018
Ephraim Asili is in residence with eight performers to workshop the script for his new feature-length film, Inheritance. An accompanying performance in three acts will be presented on Jan. 24 in Studio 1.
Funding
EMPAC Spring 2019 presentations, residencies, and commissions are made possible by Rensselaer Polytechnic Institute, with continuous support from the New York State Council for the Arts with the support of Governor Andrew M. Cuomo and the New York State Legislature; the Australian Government through the Australia Council for the Arts; and the Jaffe Fund for Experimental Media and Performing Arts. Additional project support by the National Endowment for the Arts; the New England Foundation for the Arts' National Dance Project, with funding from the Andrew W. Mellon Foundation; and the Center for Curatorial Studies at Bard College.