Image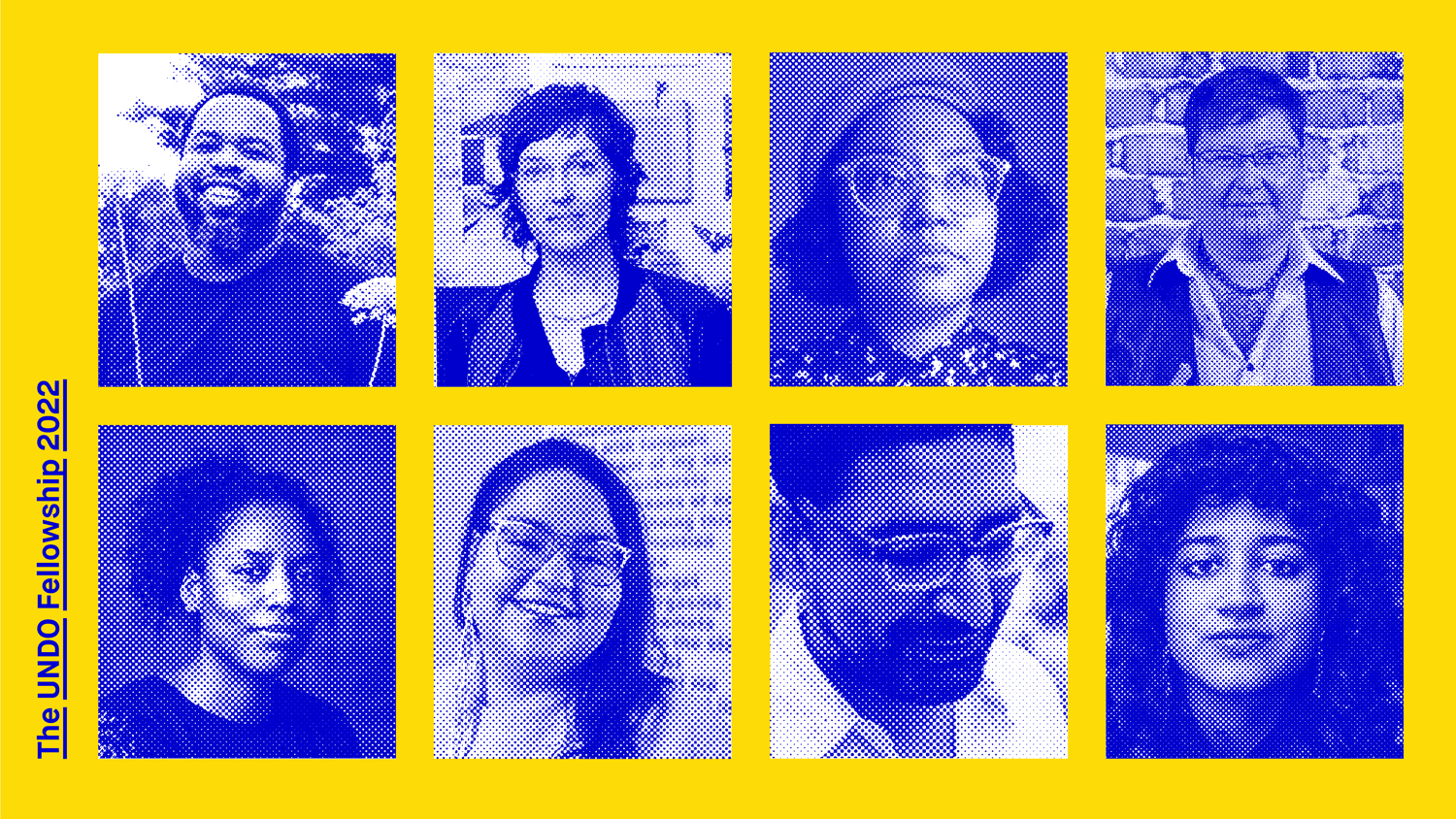 Break ꩜ut Symposium 2022
UnionDocs / The Undo Fellowship
October 28–29, 2022
In person and Livestream
EMPAC—Troy, NY USA
Presented by UnionDocs in partnership with EMPAC at Rensselaer, Break ꩜ut is a symposium (of sorts) that celebrates the research, writing, and filmmaking of artists and writers who seek to break out of the patterns and preconceptions that dominate the documentary form. Ashon Crawley and Crystal Z Campbell, Lakshmi Padmanabhan and Miryam Charles, Jas Morgan and TJ Cuthand, and Sukhdev Sandhu and Deborah Stratman lead a series of public dialogues and screenings developed during THE UNDO FELLOWSHIP.
THE UNDO FELLOWSHIP is a yearly program that pairs four artist filmmakers with four writers to each propose a research topic inspired by the artist's practice. Having stewed on these thorny questions in regular dialogue with the whole group of fellows over the year, the participants subsequently invite more voices to weigh in, add context, and bring new challenges to the conversation, resulting in the publication of a new volume of commissioned texts.  
We invite you to join us as the first readers, and to come together for a two-day series of screenings and conversations that celebrate and dive into this collaborative research.
In Site of Whispers, writer Ashon Crawley and artist Crystal Z Campbell examine the various ways that ideas, stories, and narratives are collected and ask what happens when the things collected are ephemeral. In Forms of Errantry, scholar Lakshmi Padmanabhan and filmmaker Miyam Charles ask how the form of experimental documentary can address the legacies of colonization as they are lived today. Exploring Two Spirit Life Cycles, writer and critic Jas Morgan and filmmaker / artist TJ Cuthand propose to advance Two-Spirit Indigiqueer life cycles through forms of mutual recognition, contemporary kinship, and world-building. And in Geologic Listening author Sukhdev Sandhu and filmmaker Deborah Stratman probe critical debates around the Anthropocene, monumentality, and the politics of audibility through an inquiry that looks to geology as an experimental pedagogy, an archive from which to ponder the ways in which our society dwells between past and future catastrophes.
Schedule and registration is forthcoming. Save the Date!
Dates + Tickets
Break ꩜ut Symposium 2022
UnionDocs / The Undo Fellowship
------------ thru ------------
Season
Production Credits
This event is a partnership between UnionDocs and EMPAC at Rensselaer. The program is made possible in part by generous support from The Ford Foundation.